Treatment Programs Available
Private One-on-one Counselling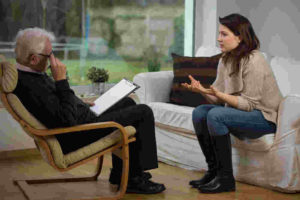 This is the foundation of our program, we know that people open up about their private lives better in a Private session than in a Group session. So we have mad a commitment to our clients to provide a minimum of 4 hours per week with our licensed Counselors.
Listed below are some of the evidence-based models we use.
Art Therapy
Anger management
Anxiety, Phobias, Depression and Panic Relief
Cognitive behavioral techniques
Counseling
Equine Therapy
Family Therapy
Fitness and Nutrition Counseling
Group Session
Individual Psychotherapy
Marriage Counseling
Meditation and Relaxation
Psychodrama
Psycho-educational groups
Psychiatry
Relapse Prevention
Relational Therapy
Spiritual Development
Stress Management
In addition to this we offer many courses and sessions through out the day that a usually done One-on-one with a facilitator.
We are wholly Christian owned and operated and all of our staff are Christians. Most of our programs come from a Christian perspective, we recognize that not all of our clients are ready to here about Christ, some have been hurt by Church in the past, some just aren't interested.
We are very sensitive to each individual, our goal is to live in such a way that each person sees the love of Christ in our lives and wants that in their lives. Then we are able to share and see a real transformation.
Addictions in our lives are a result of an injury inside of us, it can be spirit, soul, or, body.
Our program is designed to target in on these issues and to treat them once and for all. Each Clients program is customized to deal with their unique circumstances. By doing this we can be assured that the addictions will not return.
The Genesis Process is a Christ based program we use, it is very good at dealing with obsessive compulsive behaviors.
Alumni Aftercare and Follow-up

At Valiant Recovery your treatment continues even after you have left our facility and gone home. We will find a support group in your home area, and continue to maintain contact with you through e-mail and phone calls. We have a dedicated member of our team standing by, wanting and waiting to help you through your recovery process. We include 240 minutes of phone counselling for every 30 days you stay with us at no additional charge to you. Extra phone counselling time is available for $4 per minute.